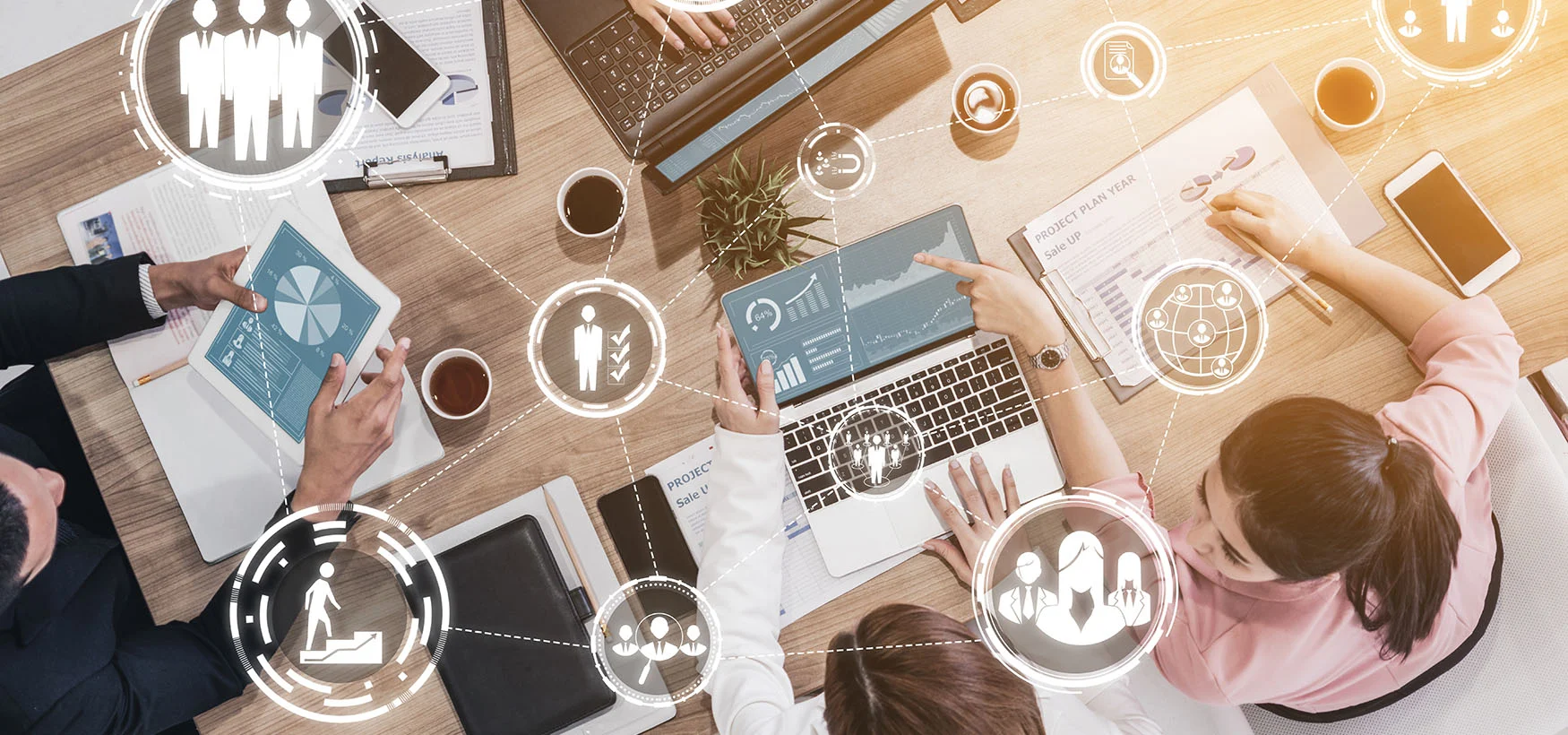 Finding the best talent means finding the best way to communicate with the person you want to hire. But this has changed significantly over the course of history, especially with the advent of the internet. From the "cold calling" method to "inbound marketing", techniques and tools have evolved considerably in parallel with candidates' mentality. But what will tomorrow's recruitment look like? As Nicolas Machiavel rightly said, "To predict the future, you have to know the past".
Let's take a look back over the history of recruitment:
What we did in the past
Like other markets for the exchange of goods and services, the labour market is based on the principle of supply and demand. From the early 20th century until the 1950s, the relationship between labour supply and demand was direct, between employees and employers. It was at the beginning of the 1960s when an intermediary appeared: the headhunter.
However, it was only really in the 1980s when the profession of recruiter took on a real importance. Workforce management was being put in place and application databases were created. 
The 1990s also brought their share of change, notably with the birth of e-recruitment (which has had a major impact on sourcing methods) and the dissemination of online job offers. In the same vein, the rise of social and professional networks since 2006 has completely disrupted recruitment methods. 
What we're doing now
Technology is now essential for successful recruitment. This makes it possible to better maintain relationships, personalise the service and anticipate candidates' expectations. For example, recruiters can capture availability dates, define the type of contract, function and specialisations/technologies by launching targeted, efficient campaigns to collect this data. There is an increasing need for a better user experience for candidates, as illustrated by the rise of chatbots and artificial intelligence used to communicate with talent and guide them in their approach. 
More specifically, technology offers a better user experience and makes it easier to approach and retain digital profiles that are in extremely short supply. 
Watch this video in which Alban Gaffori explains his vision of recruitment 3.0.
As you have therefore understood, traditional recruitment is no longer sufficient. To address this problem, the Smart Recruiting® method has been developed. It combines digital tools and marketing strategy for fast, efficient and qualitative recruitment.
What we're moving towards
The future of recruitment therefore depends irrevocably on technology. Technology will play a key role both in the distribution of advertisements and the various innovations on the market as well as through promising start-ups, which are constantly challenging recruitment methods and codes. 
It is very likely that collaborative web platforms will emerge where qualified people will take on the role of recruiter. We can also think further by imagining, for example, applications dedicated to recruitment, which will make it possible to save a considerable amount of time. By bypassing the services of a traditional agency, the contact between candidate and employer is direct and linear. This disruption is reminiscent of the work of Uber or AirBnB. 
Can the profession of recruiter be permanently replaced by a digital interface? IT, like AI, can help, support or even facilitate the recruitment process, but certainly not replace it. The human factor is far too important in this sector and cannot be erased. However, it will certainly evolve and operate differently in the coming years, in line with the needs of talent and employers.
The new era of recruitment has already begun. In Belgium, a new platform has been created to put companies in direct contact with IT developers: mynextcompany.io. But like Uber and AirBnb, this type of model has its limitations: due to a different price model, they do not offer a complete package as you might find in a hotel night that includes several services such as breakfast for example. It is therefore an economical, fast and efficient alternative, but one that will not suit all companies. Depending on its needs and budget, companies will find their happiness either in a more "classic" and "tailor-made" solution or in a more "direct" and "fast" solution.